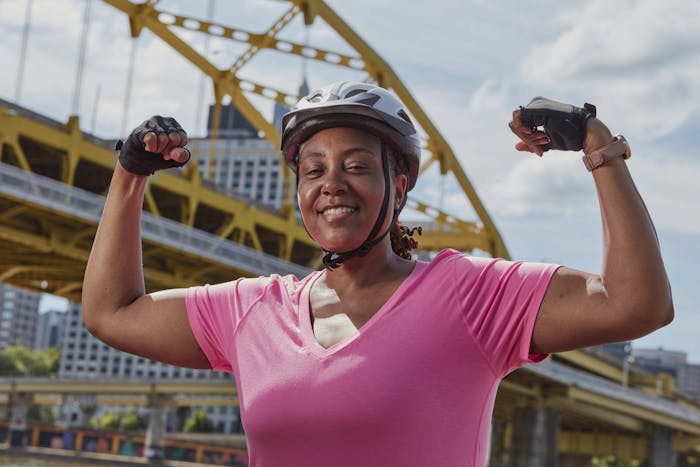 Get Involved
It's Not All Spokes and Sprockets.
There are a variety of ways to help make Rush to Crush Cancer a success. You can take advantage of partnership opportunities and make a difference by becoming a sponsor. Ride as an individual or join a team. Donate in support of a rider or in honor of a loved one. Give your time as a volunteer. Whatever you are willing to do, we are happy to have you.
Participate Any Way You Can.
Partner
Become a partner and showcase your brand while you help raise funds.
Give
No matter how much you are able to contribute, know that every donated dollar goes to cancer research.
Volunteer
There are many ways to support the cause and help to make the event a success.
Partner
Your Name Here. And There. And There.
As an event partner, you'll be building your brand.
And a brighter future.

Through your participation as a partner, you will be helping to make sure that every dollar riders raise through Rush to Crush Cancer will go toward research. Choose from a range of partnership opportunities: ride length title partner, start and finish line celebration, official ride jerseys, hydration stations, support vehicles, and more.
Give
A direct donation is always welcome.
You don't have to know a helmet from a handlebar to help make Rush to Crush Cancer a success.
In fact, you don't even have to sponsor anybody who does. You can simply make a general donation online to help support the vital research of UPMC Hillman Cancer Center. Every dollar you donate will go toward changing lives.
Donate Now
Volunteer
Raise your hand. Help make this event a success.

Raising money is one way to support a cause. Lending a hand is another. Giving your time and talent to Rush to Crush Cancer is a valuable donation to a worthy cause. You can lend your support by working at the registration tables, providing information, helping with set-up and tear-down, providing refreshments, or following up with participants to keep them engaged in the mission.
Sign up here: Sign up to Volunteer
Let's Ride. And Leave Cancer Behind.
Ready to get involved?
Stay Connected