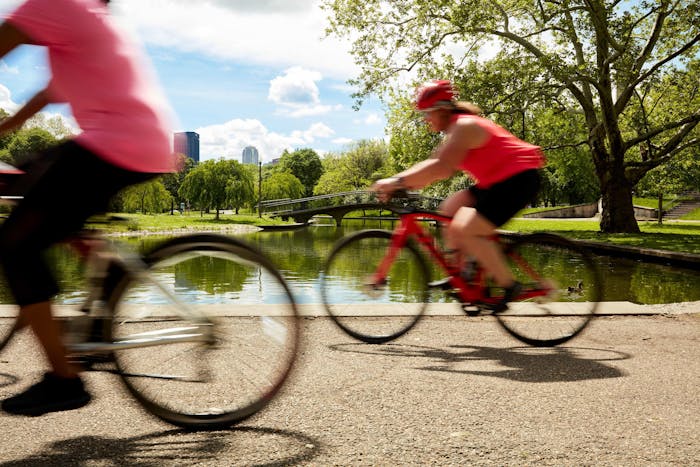 The Ride
Measuring progress not in miles, but in lives changed.
Crushing Cancer
Rush to Crush Cancer is about bringing together a community of riders, donors, corporate sponsors, and volunteers for a common purpose: saving more lives through research that will change the face of cancer care at UPMC Hillman Cancer Center and beyond.
Pedal Power
Launching on May 20, 2023, the bike event will be broken into three routes ranging from 15 to 60 miles to accommodate riders of all levels.
Every Dollar Counts
Every single dollar raised by participants will go toward research at UPMC Hillman Cancer Center. It's how you can help advance cancer research that touches patients everywhere.
Ride Weekend
Though the finer details for ride weekend are forthcoming, we are so excited to celebrate Rush to Crush Cancer in Spring 2023. Look for more information on the following events in the coming months.
Friday, May 19th
Event Kickoff and PNC Survivors Walk
Saturday, May 20th
The Ride and Finisher Celebration
See the courses
The Routes
A few Pittsburgh landmarks you'll enjoy along the way...

Unique Neighborhoods

Hills

Bridges
Landmarks

Point State Park
Located at the confluence of Pittsburgh's three rivers, is a national historic landmark commemorating the area's key role in the French and Indian War. From its fountain to its 36 acres of event and recreational space, it has a lot to offer.

Hot Metal Bridge
Built in 1903 to transport molten iron by rail from Eliza blast furnaces to the mills, this truss bridge spans the Monongahela River to connect South Oakland with the South Side. It was converted for pedestrian and bicycle traffic in 2007.

North Park
Spanning three North Hills townships, the park's 3,000 acres include a 65-acre lake with a five-mile loop trail, fishing and boating, a golf course, pool, picnic and recreational areas, and much more.

Cultural District
Located in the heart of downtown, this is home to Pittsburgh's vibrant arts and entertainment scene. Here you will find theaters, galleries, and restaurants to satisfy your tastes—from drama to musicals to fine cuisine.
PNC Park
Home of the Pirates since 2001, the ballpark offers a spectacular view of Downtown from the North Shore. That, along with its architecture, atmosphere, and amenities, make it one of the country's most popular baseball venues.

Acrisure Stadium
Originally known as Heinz Field, Acrisure Stadium is where the Steelers and Pitt Panthers have played their home games since 2001. It also hosts big-name concerts and was featured in the filmThe Dark Knight Rises.
When you cross the finish line, the fun is just beginning.
You will want to stick around after the ride. It is time to celebrate your accomplishment, your fundraising, our mission. You, your fellow participants, your families have made a huge difference.
PNC Survivors Walk
You are invited to walk as a way of honoring friends and family members who have been impacted by cancer. You will be joined by survivors and their families to show support and share hope.

While there is no registration fee or fundraising minimum for the walk, we ask that you register so we know you will be participating. And of course, you can ask for donations.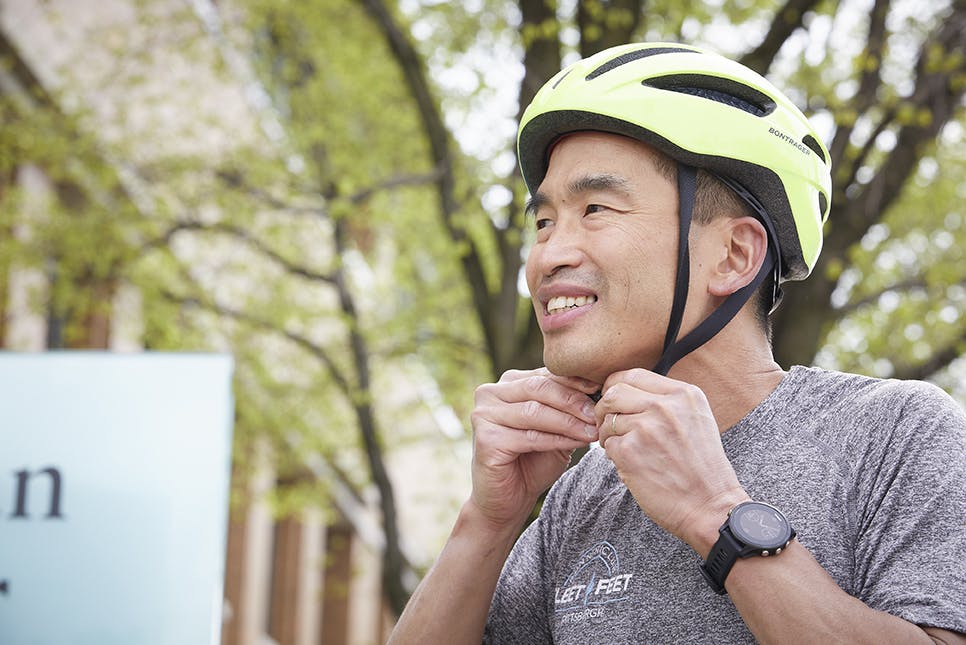 Rush to Crush Cancer
Sign up to stay connected and receive updates on event details and the ways we are advancing cancer research.
Stay Connected