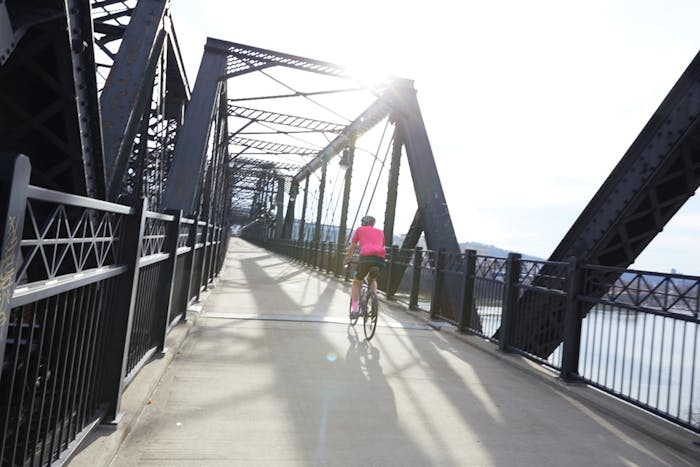 The App
Download TraQCentral to your smartphone
We have partnered with TraQCentral to bring you a seamless experience throughout your 15-, 30-, or 60-mile ride on May 19. Please note that while you are not required to use the app, we highly recommend you do, as this will be the way you request assistance if you need help during your ride.
How to download the app:
Option 1: Open a browser on your phone and go to traq.cc/app
Option 2: Go to the app store on your phont (available on both iPhone and Android devices) and search for "TraQCentral"
Option 3: Scan this QR code: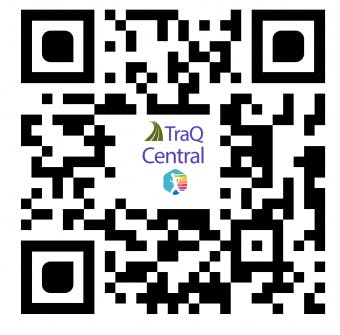 Starting the app:
We have chosen the TraQPass option for you to have a seamless experience. This eliminates the need for you to create a TraQCentral account, manually start the app, and log in. With TraQPass, you will receive a text message with your personal TraQPass Code link - this will automatically start the app (after you have downloaded it) with all of your preloaded information. All you need to do is click the GO! button. (If you have not downloaded the TraQCentral app before you receive your unique link, you will first be taken to your app store to download.)
If the event is not yet live, the system will register you and display a page with a countdown to Rush to Crush Cancer.
If the event is live, you can click the Start Now button. Enter your phone number and bib number, choose your route (15-mile, 30-mile, or 60-mile), and then click the Go! button.
Your route and current location will display on the TraQCentral home screen.
How to request assistance:
From the Home screen on the TraQCentral App, click the Assistance box. Choose the type of help you need (mechanical, minor medical, emergency, exhaustion, or other). If you are experiencing an emergency, please call 911 before submitting your request through TraQCentral! Enter any optional comments or details and then click Send.
At this point, your request is immediately received by the Rush to Crush Cancer team with your details and exact location. A support vehicle will be dispatched to your location, and the app will display an incident details screen that includes any notifications sent to you. It also updates when SAG is dispatched, as well as their distance from your location. From the incident details page, you can send messages back to the Rush to Crush Cancer team (just click the Send Message button). If for any reason you no longer need assistance, click the Close button.
How to share your progress with friends and family:
Click the menu icon in the Share Progress & Photos section on the app's Home screen.
Click the Share icon.
Choose how you wish to share (text, social media, email) and then choose your contacts.
Click Send.
Your selected contacts will receive a web page link to your personal tracking page, which displays your route and up-to-the-minute location. From this page, your friends and family can send you Shout Outs, as well! Any photos you share along your ride will display on this page, too.
Please note: if you left the "allow friends/family to search for me" option checked when you started the app, anyone can track you by searching for your Tracker ID, last name, phone number, or bib number. If you do not want to be tracked, please be sure to uncheck this option.
Turn-by-Turn Ride with GPS Directions
In addition to the TraQCentral app, we highly recommend you download and use the Ride with GPS app. Through this app, audible voice navigation will provide turn-by-turn directions for all ride routes.
Download the App